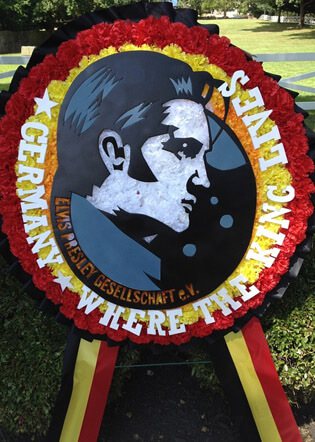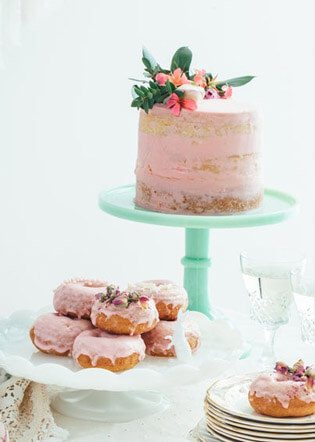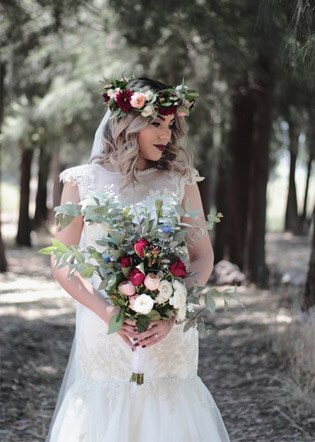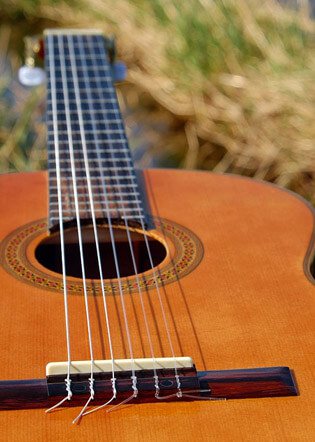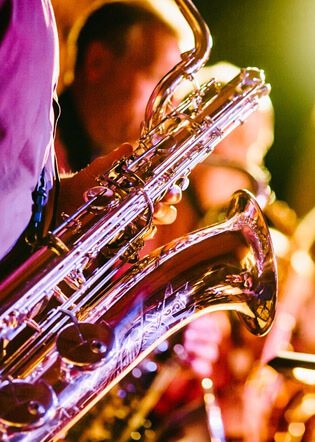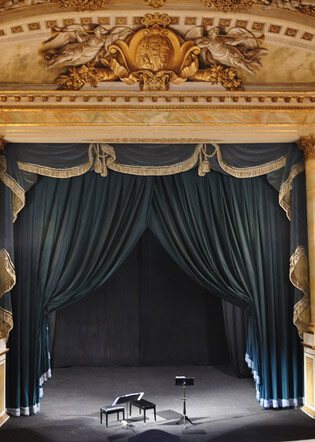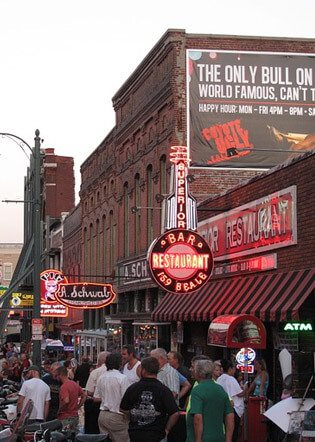 Memphis Limo
Memphis is one of the most exciting cities in the United States. There is always something to do and many venues to enjoy. And if you want to enhance that enjoyment to the highest degree possible, we have a recommendation for you. Rent a limo bus with Memphis Limousine. No matter what your upcoming occasion may be or if you are just looking to have a night out with some family and friends, one of our limo buses will make your experience remarkable. Our way is the very best way to take in all that Memphis has to offer. Our luxury transportation service keeps you away from many of the negatives of carpooling on the one hand and on the other, provides to you and your group the amenities that will take your enjoyment level to the greatest degree possible. And the great news for you is that we service all over the metropolitan Memphis, Tennessee area so we will be there when you need us.
Popular Limousine Rentals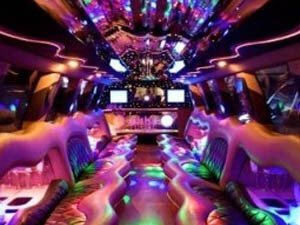 Yukon Denali Limo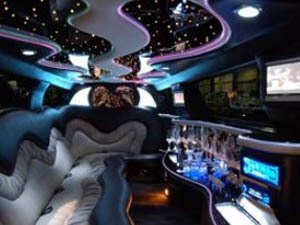 Chrysler 300 Limo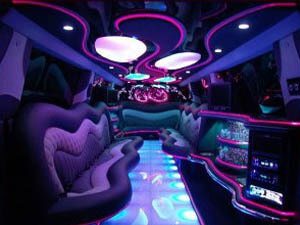 "Bentley" 300 Limo
Something else that you will be happy to know is that it is our mission to match the best vehicle to your needs for your budget and event. It is our feeling that you shouldn't have to go through any hassle when trying to obtain professional transportation for your event. And so with that in mind we have trained customer service agents to know our business backward and forward. And at the same time, they will always treat you with the utmost respect and you will never be pressured into making any decisions. It is our goal to make sure you have all of the knowledge you need and then when you feel you are ready, we will walk you through the painless booking process.
Now, we realize that you are probably wondering what sets our company apart and what do our vehicles offer that will enhance your travel experiences. First and foremost, you need to know that our vehicles are the top of the line in every way. And by top of the line we are referring to more than one attribute. We believe in providing to you vehicles that are well maintained and in order to make that happen, we have hired experienced and certified mechanics who regularly inspect and maintain all of the mechanical components. This means that whichever vehicles you book will be very roadworthy. Also, we have detailers who make the interior absolutely pristine for your rent time. In addition to the condition, we have installed some of the greatest amenities you will find anywhere. Get ready for a premium sound system with iPod/CD/MP3 connections. How about top of the line quality high definition flat screens with DVD capabilities. Throw in amazing bar areas with built-in coolers, party lighting, a dance floor and a dance pole and you begin to understand what our vehicles are called a rtue party on wheels.
We urge you to peruse our website and learn all you can about our business. We have a fleet page which will show you what we have available in terms of vehicles. We also have a FAQ page that will help answer some or all of your questions or concerns. Then when you feel you are ready, contact our customer service office and talk to one of our affable agents who will be happy to talk to you about all things limo bus related. Again, we assure you that the booking process is very easy. We are available 24/7 which makes it very convenient for you. We look forward to hearing from you and providing the best in luxury transportation.
Popular Party Bus Rentals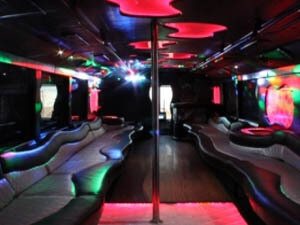 Royal Party Bus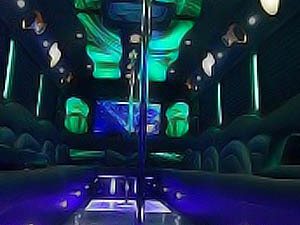 Supreme Party Bus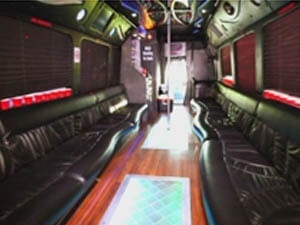 King Party Bus
Our collection of limo buses vary in sizes with features that will enhance any event that you have in mind, whether it is an elegant wedding at the Crescent Club or a bar hopping adventure at spots like the Flying Saucer Draught Emporium or the Mollie Fontaine Lounge. We take you from wherever you need picking up and take you wherever you need to go, and then drop you off all in supreme style and safety. There is no need to risk getting in any trouble if you party too hard or deal with the irritating process of finding a designated driver. So, call Memphis Limo today, we promise you that you will not be disappointed in our consistent service that has given us a great reputation.
Annual Memphis Events
One of the biggest advantages to renting with Memphis Limo is the fact that we have many years of experience, and we know all of the roads in this area quite well. After all, you're employing our service for convenience, and that is truly what you deserve. Considering that our staff can be reached by phone during any time of the day, we will continously be the best option to consider when you need to from one point to another in style. Here's a short list of some of the events we have provided service to time and time again for your brainstorming purposes.
Memphis in May International Festival
Africa in April Cultural Awareness Festival
India Fest
Israel Festival
These aren't all of the events that we are able to provide service to. Trust that whenever you're putting together an itinerary, we'll be able to adapt our professional service to it without hassle.
Memphis International Jazz Festival
Mid-South Fair
Mid-South Pride Festival
Beale Street Zydeco Music Festival
We know that it can certainly be intimidating planning an event, but we'll make it as easy and efficient as possible with our streamlined reservation process.